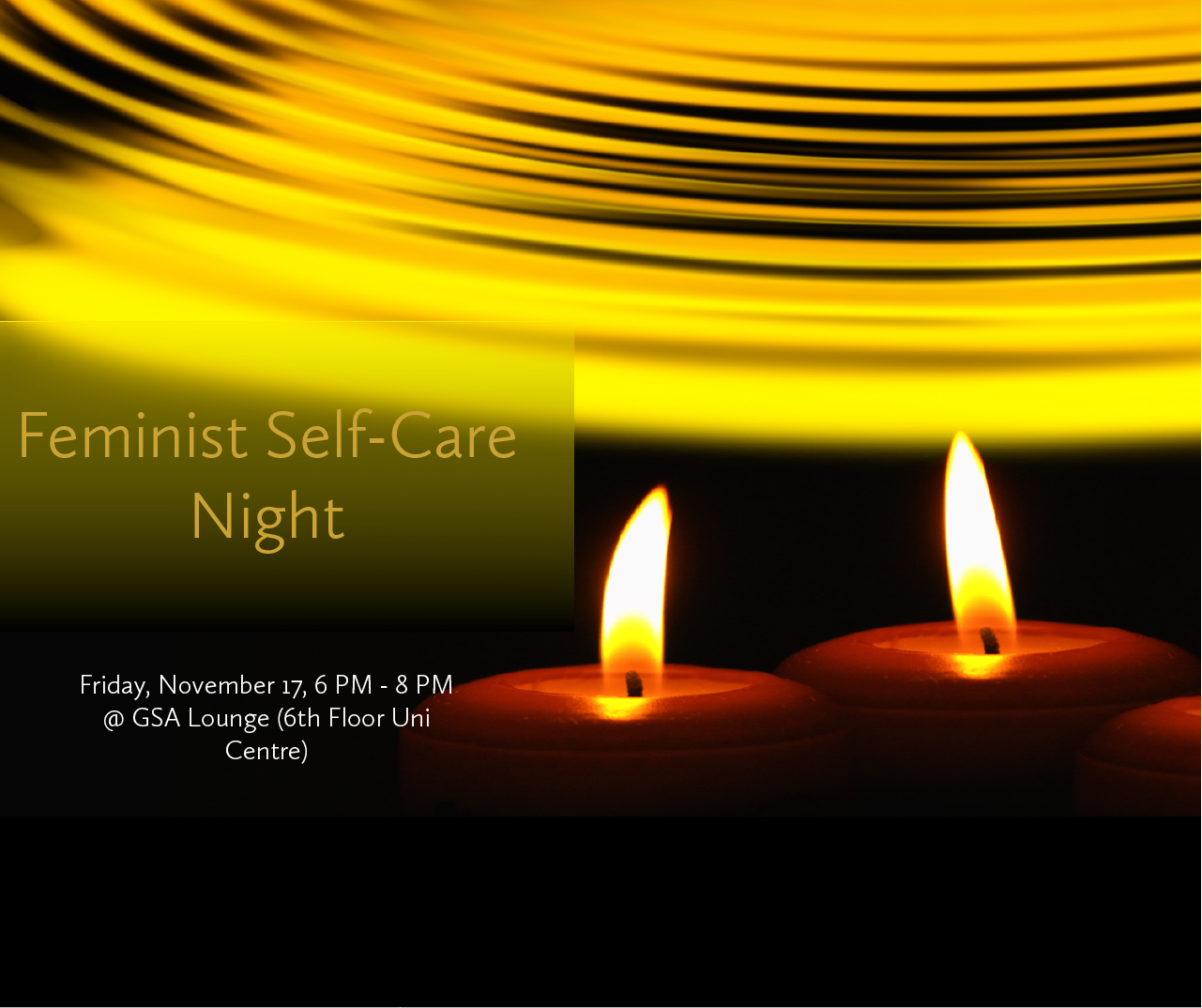 Join us for an evening of self-care! We will be making our own self-care plans and kits to keep with us throughout the year, as well as chatting about what self-care means for us. The conversation will be survivor-centric and informed by an intersectional and anti-oppressive feminist framework. We acknowledge that everyone is likely to have a different relationship to self-care and respect the validity of these different perspectives.
Materials (kits and contents) are provided, but if you have something specific that you would like to include, feel free to bring it along!
Content Warning: There may be discussions of sexual violence, racism, mental health and illness, and other difficult topics. We are available for peer support if anything should come up.
Due to limited space and supplies, please register here before Wednesday, November 15.