Jobs
The GSA posts internal (GSA & Mike's Place) job opportunities as well as external job opportunities. Know of a job opportunity you would like posted on our website? Email our Office and Communications Coordinator (occ@gsacarleton.ca).
The GSA values employment and educational equality and welcomes applications from diverse groups including (but not limited to) women; aboriginal people; people of colour; people with disabilities; international students; and gay, lesbian, bisexual, and transgender people.
Note that job postings remain here even after their closing dates.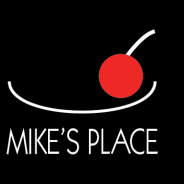 Are you an outgoing people-person? Do you appreciate the atmosphere at Mike's Place? The GSA is seeking enthusiastic, responsible people to join our bar staff to work day and evening shifts. Position Term: start December 2014, continuing Remuneration: $9.93/hour + tips Shifts: Minimum of one 7 hour shift per week Number of Positions: 4-6 Job Description: serving customers preparing food general maintenance balancing daily cash inventory count Qualifications: student at the Graduate level at Carleton enjoys working with people easy going...
read more