Candidates who have provided bios may have them displayed here as per the GSA electoral rules. Please note that students will be able to vote Yes/No for position where a candidate is running unopposed. Slate affiliations for executive candidates are indicated (parenthetically) after their names.
Candidates for Vice President Operations:
Kimberley Keller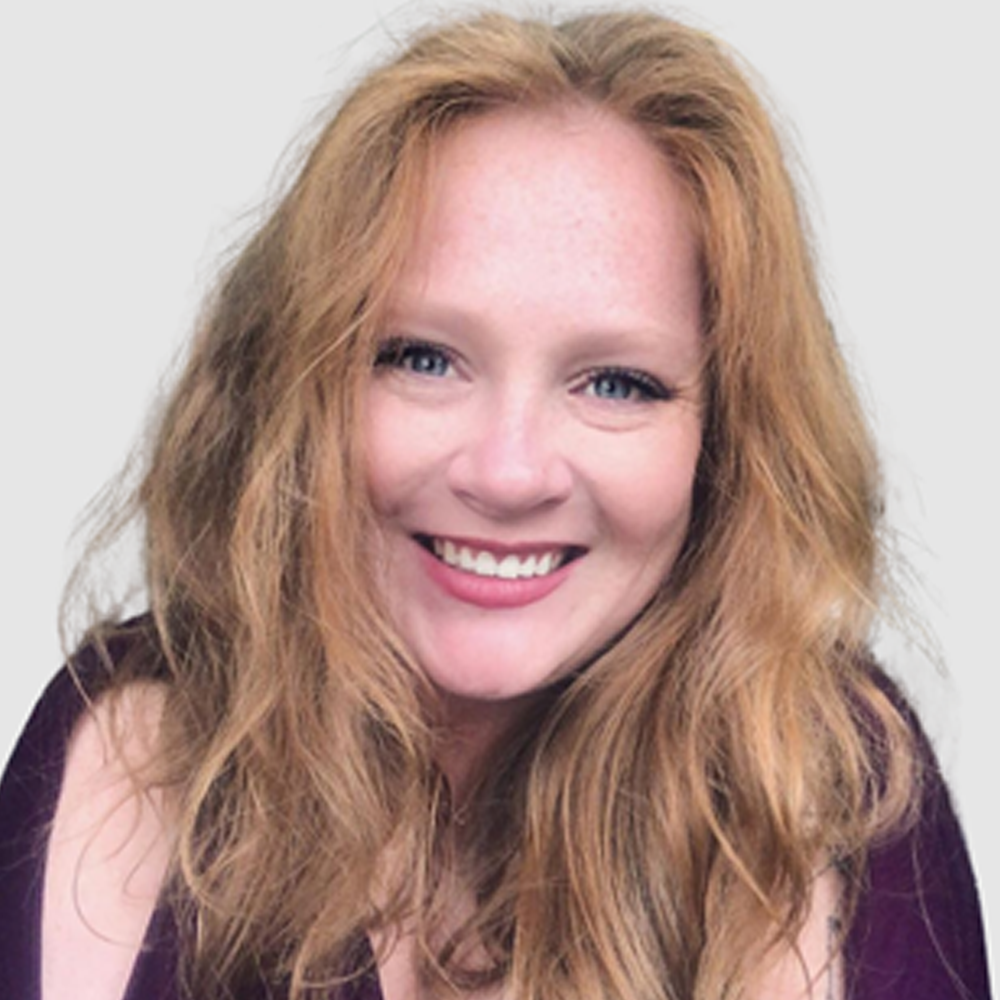 Hello fellow grad students! My name is Kimberley Keller, I'm a third year PhD student in the School of
Indigenous and Canadian Studies and I hope to be your next VP Operations. I'm very active within
Carleton University as President of my departmental graduate organization and a GSA Councillor, among
other roles.
This past year, the disconnect between the student body, the GSA Council, and the Executive has
become apparent. Most recently, this was demonstrated by raised concerns over the functioning and
future of Mike's Place. This disconnect keeps the GSA from operating effectively, and students suffer.
I've been working hard to hold the Executive accountable and amplify student voices through my role as a
Councillor and my involvement on the GSA Organizational Review Committee.
The power of the GSA rests in the hands of the students and their Council Representatives -not in the
Executive. I've decided to run independently to demonstrate that I am committed to working alongside
whomever the student body elects. I'll continue to serve and advocate for graduate students to the best of
my ability and develop initiatives for engagement, accountability and knowledge-sharing.
It's time to build a GSA with and for the students.
Leah Wilson (Team Thrive)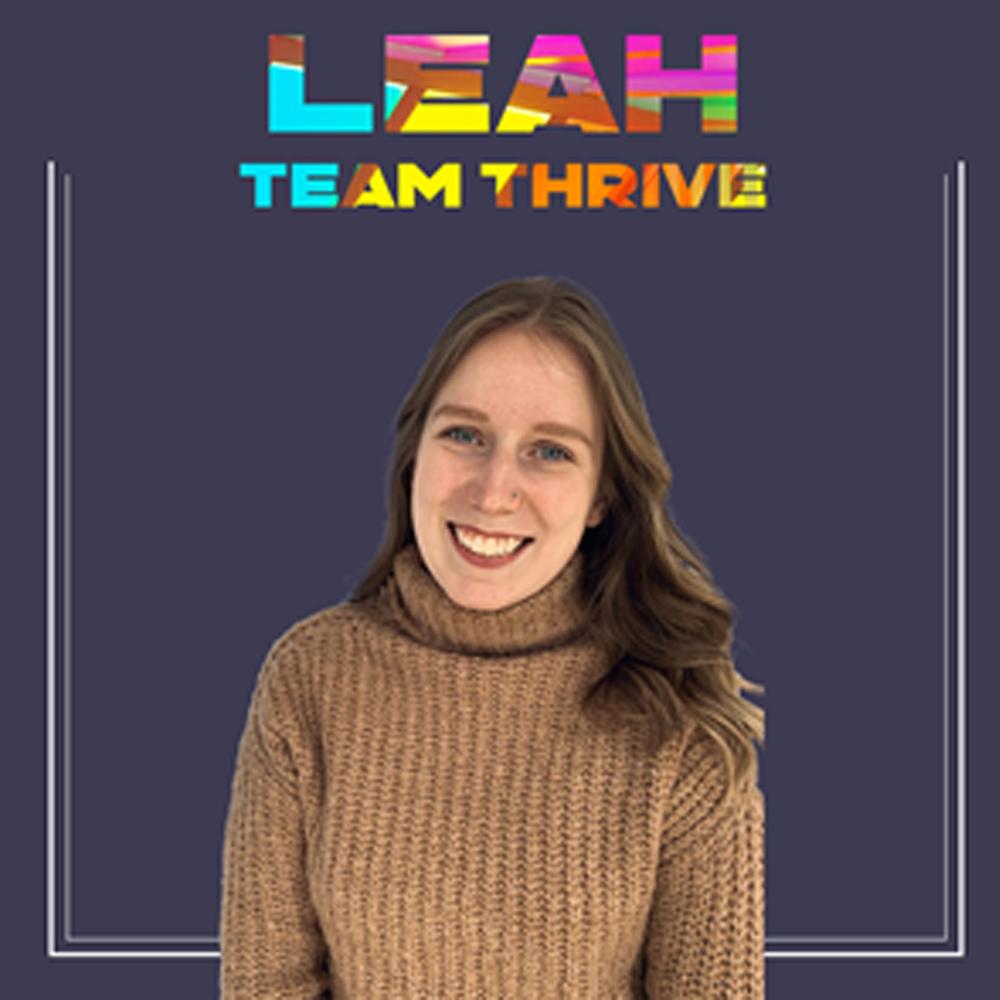 Leah Wilson is excited to be running as your Vice-President Operations with Team Thrive! She is a first-year MA student in Law and Legal Studies and is passionate about student-centred work. Leah spent this past year on the GSA Council as a department representative, getting to know the GSA and broader Carleton community. Informed by previous experience with student associations, Leah believes in ensuring all student voices are heard in decision-making processes, operating transparently, and working for greater support for students. Leah has direct experience with coordinating events, including student-centred welcome weeks, and increasing financial support through bursaries and scholarships. If elected, Leah hopes to get to know all faculties, their unique needs and plans to work on broadening opportunities for engagement with the GSA and council. Leah is excited to get to know students through the election process and is looking forward to growing together and helping students thrive. Please follow us on facebook:
https://www.facebook.com/TeamThrive2021
Candidates for Vice President Academic:
Nicole Ciza-Mugisha (Team Solidarity)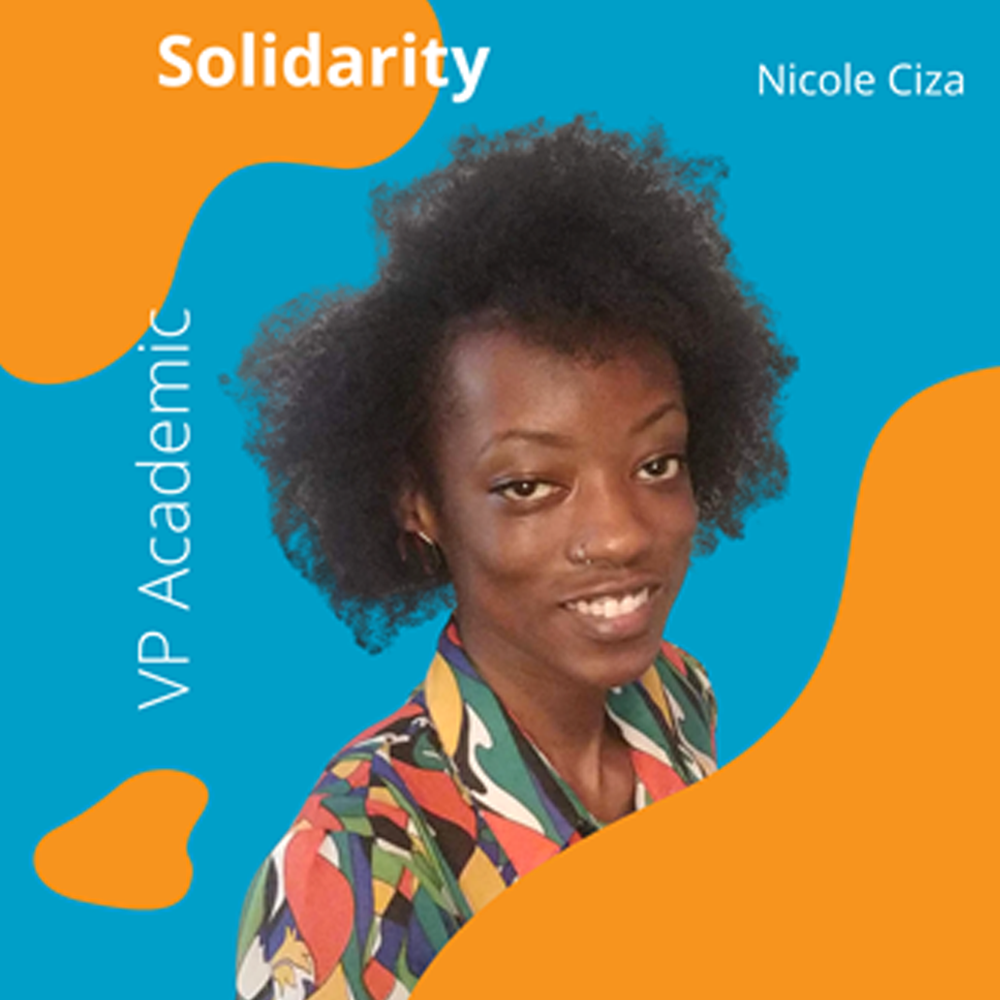 Nicole is a former Burundian refugee with an appreciation for community relationships and academic excellence. She is an MA student in Political Science specializing in African Studies with an interest in critical theory and community-based research. Formerly Co-Executive of External Affairs of her sorority, twice a Dean's List recipient, currently a research assistant, and an active community volunteer, Nicole understands the challenges of maintaining high academic standards in the face of individual and social pressures; she recognizes the strength in fostering supportive and sustainable communities to counteract hardships in navigating academia. As VP Academic of Team Solidarity, Nicole will work to reinforce the Graduate Academic Caucus (GAC) and strengthening links between students, departments, and the GSA to meet the evolving needs of students during the pandemic. She will work to facilitate the transition of first year students into the Faculty of Graduate Postdoctoral Affair (FGPA) with an academic preparedness guide for completing academic research. So that students have strong representation and meaningful support to succeed in school and beyond, Nicole will strive to improve academic support services on campus through current and/or additional academic advisors.
Facebook page:
https://www.facebook.com/Team-Solidarity-112758250910247
Nicole Lee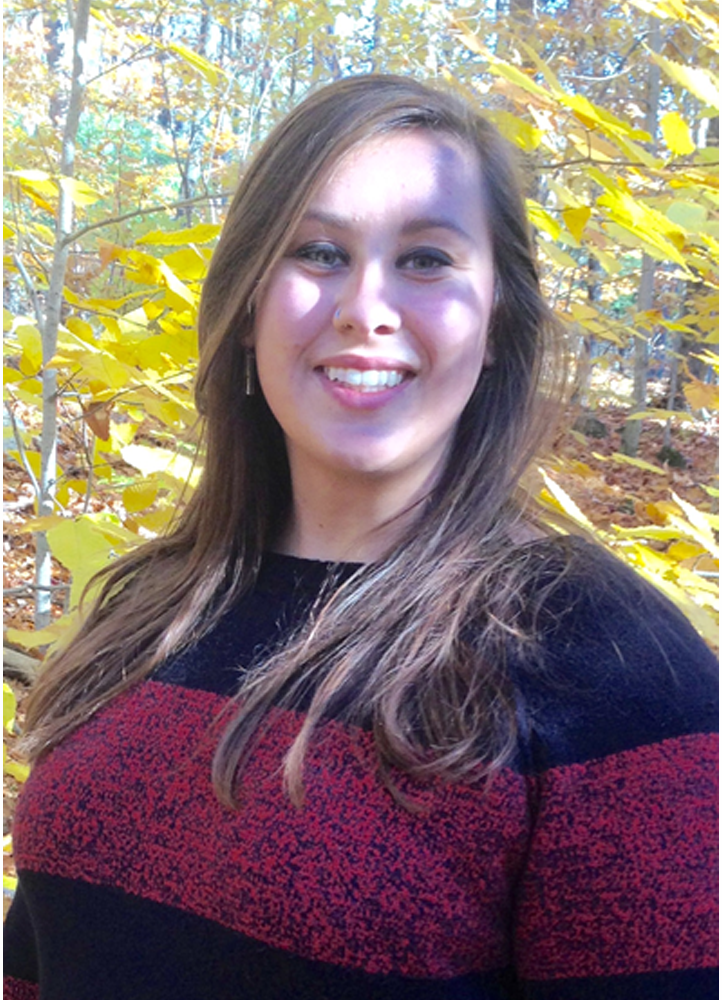 Hello fellow graduate students! I am running as an independent candidate to be your next VP Academic. While currently in my first year of the Law & Legal Studies PhD program, I previously completed my MA at Carleton. I have been actively involved in my department and across campus since 2018. I became a GSA Council member in September, 2020. The power of the GSA rests in the hands of the students and their Council Representatives – not in the Executive. Throughout my experience on Council, it has become clear that there has been an erosion in the relationships between the student body, the GSA Council, and the GSA Executive. Building these connections is my primary motivation for joining this election. I believe that we, the students, will suffer as long as this disconnect persists. The GSA is organized to represent the interests and desires of the membership – you! As an independent candidate, I am committed to representing your academic interests and working with whomever else is elected to the Executive. I will work with each department to ensure everyone has an opportunity to have representation on Council and within the Graduate Academic Caucus. Let's build a new GSA – together!
Victoria Asi (Team Thrive)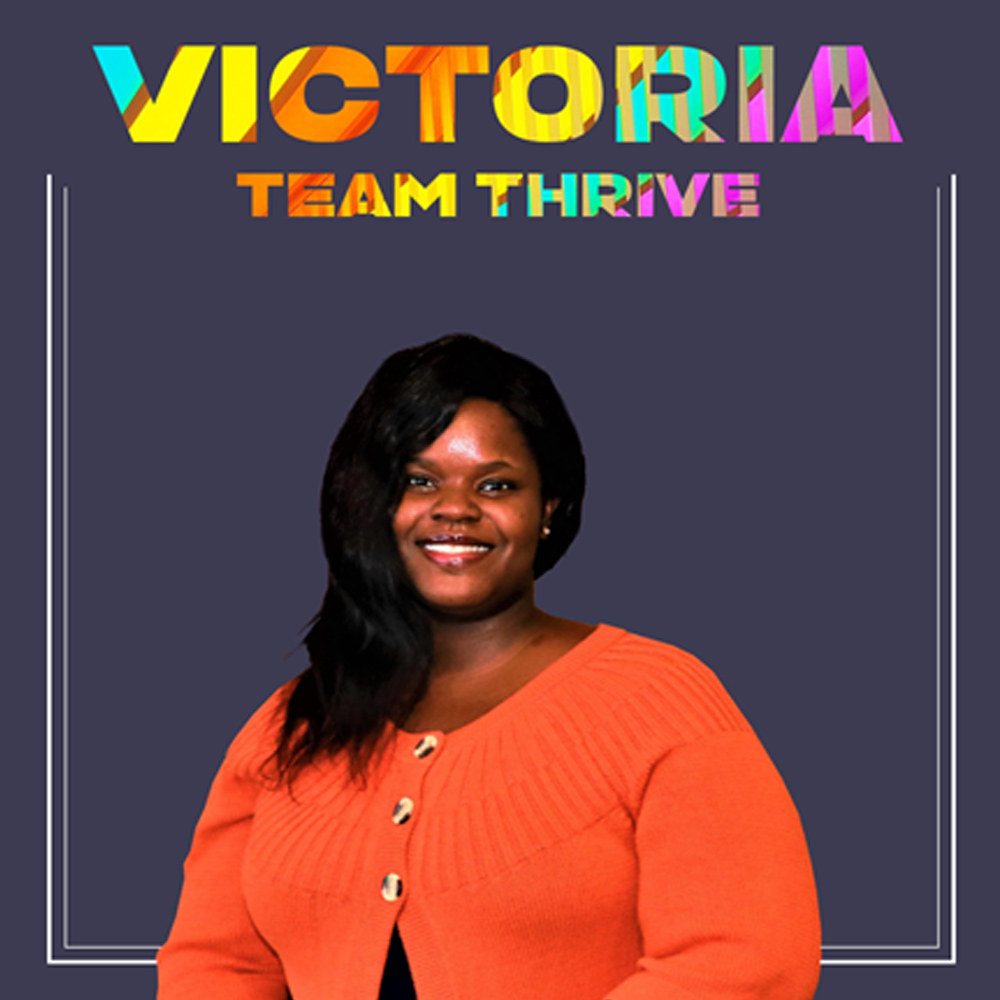 Victoria Asi (she/her) is a Masters student of the Sustainable Energy Engineering and Public Policy department and the current Vice President Academic at the GSA. She has played a central role in advocating for the needs of graduate students across the University. Her current position has given her the privilege to interact with graduate students who are faced with academic challenges in this community and assist them in ensuring they achieve academic excellence and support. She has done this by advocating with students on different platforms: departments, student support services, the Faculty of Graduate Postdoctoral Affairs (FGPA), and Senate. As a result of establishing strong ties with the aforementioned bodies, a lot, if not all of the student cases requiring advocacy that were brought to her attention have been successfully resolved. Also, she oversees the Graduate Academic Caucus (GAC), and sits on various committees which are academic and community-based. With such a wealth of knowledge and experience, if re-elected to the office of Vice President Academic, she intends to ensure that academic issues are accounted for by bridging the gap between graduate students, the FGPA, and student support services. Finally, she will ensure that graduate students have the required support systems and a community to successfully go through graduate school. Please Follow us on facebook: https://www.facebook.com/TeamThrive2021.
Candidates for Vice President External
Hesam Farahani (Team Solidarity)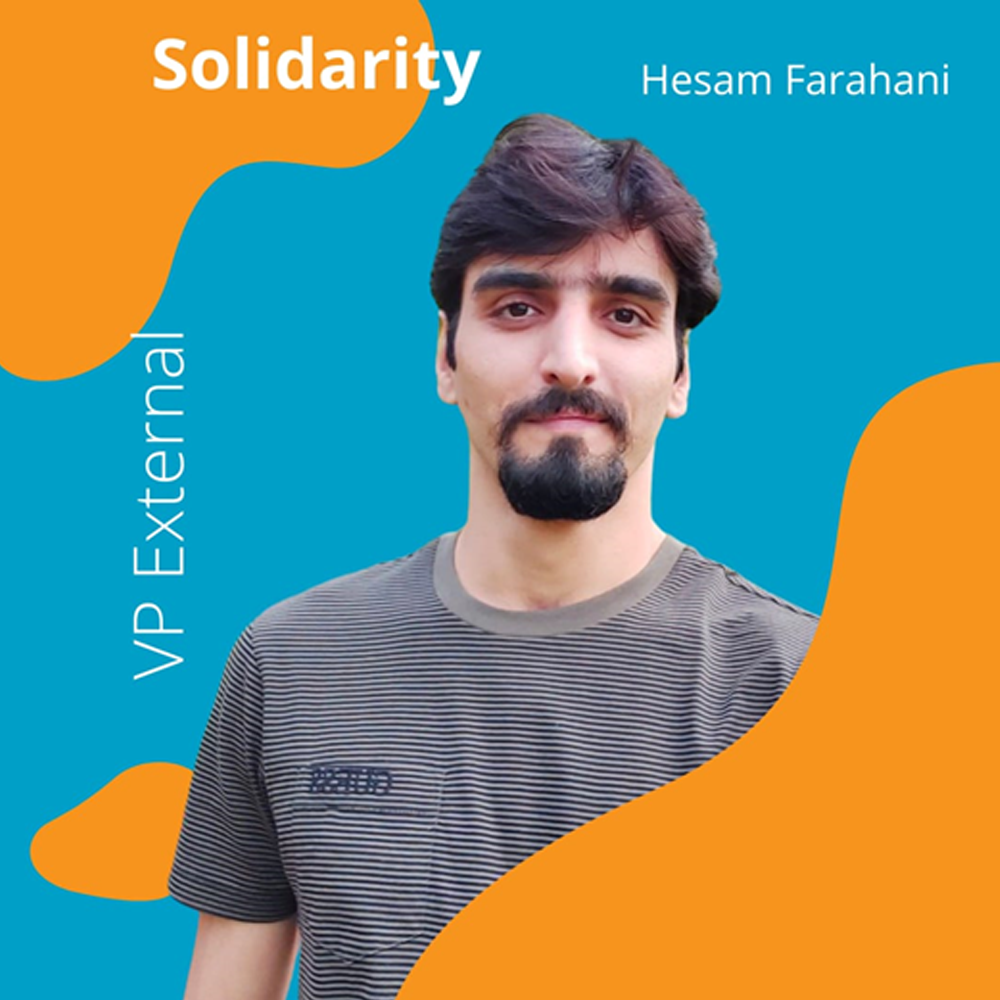 Hesam Farahani is an international graduate student in the Applied Linguistics and Discourse Studies. As part of Team Solidarity, he is running with the goal to implement essential services tailored to the needs of all graduate students. Hesam has been involved with student unions since joining the Carleton University community in 2018, first as a volunteer, tabling for Orientation Weeks to support and welcome new students, and then as a GSA Councillor. In addition, Hesam served as the Recording Secretary for CUPE 4600 from 2019 to 2020. In these capacities, he understands a great deal about the GSA, its strengths and weaknesses, and has identified successful strategies to deal with student issues. Currently, Hesam is a part of a research team at the University of Ottawa working on civil courage and anti-racism, which identifies and suggests methods to foster sustainable allyship. If elected, his focus will be on campaigning for better student support at the national and provincial levels, increasing grants for students through sponsorships, and working to find new ways to ensure students are fully supported by the GSA.
Facebook page:
https://www.facebook.com/Team-Solidarity-112758250910247
Candidate for Vice President Finance
Hemant Gupta (Team Thrive)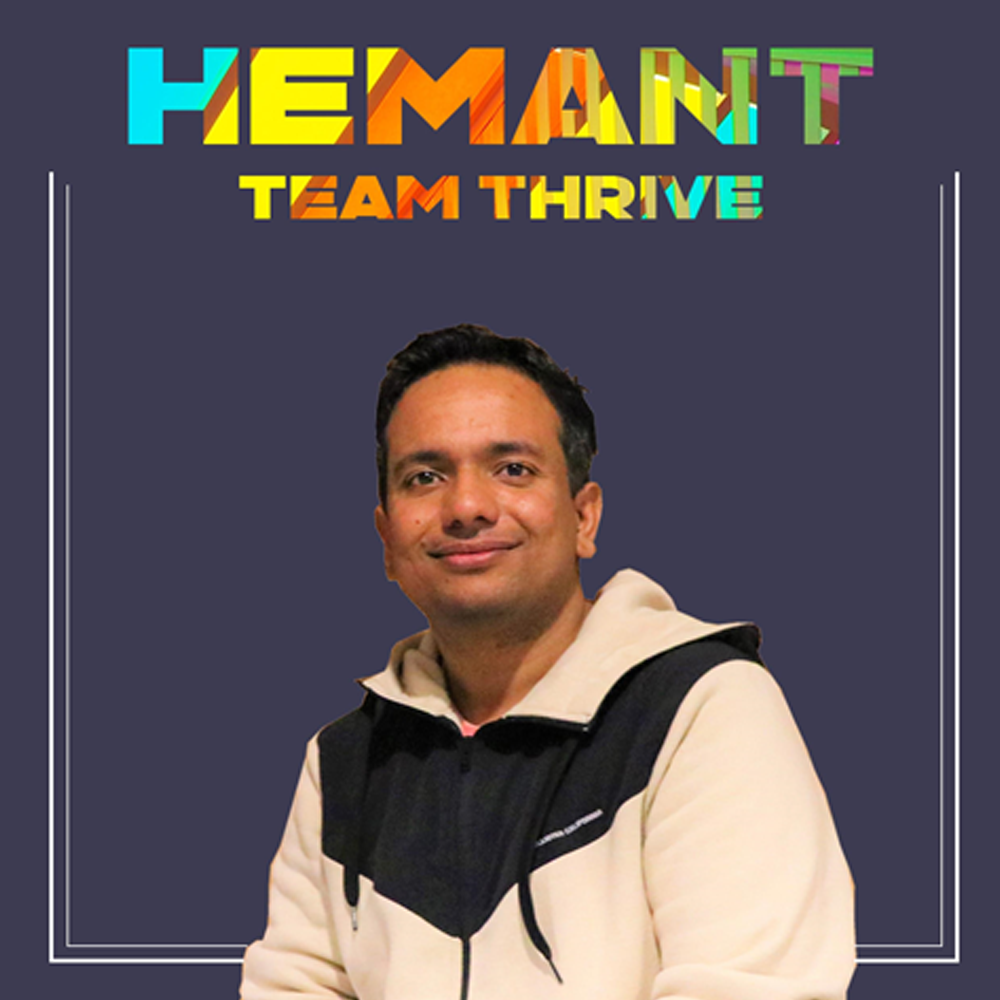 Hemant Gupta is a 2nd year international Ph.D. student in Computer Science and is running for the Vice-President Finance position with Team Thrive. Through his current role as the VP-Finance of the GSA, he has helped students to the best of his capabilities and provided them with different resources for financial support, and also introduced grants for international and indigenous students. Since the Fall of 2017, he has been an active member of the GSA in different capacities (GFB member, Senate member, VP-Academic (GSA)), which has given him perspective and profound insight into graduate students' problems. If elected, he wants to lobby for introducing more funding opportunities for all graduate students due to OSAP's changes in the recent Ontario budget, which has impacted all domestic and international students'. He also wants to introduce more workshops for students' to help students apply and determine eligibility for grants and funding applications. Further, he wants to provide a platform for students who want to develop entrepreneurship skills and support their endeavours. He also wants to organize different competitions and events for students to socialize, learn and demonstrate their skills. At last, he wants to create a GSA budget transparent and easy to understand. Please follow us on facebook: https://www.facebook.com/TeamThrive2021.
Candidate for President:
Chichi Ayalogu (Team Thrive)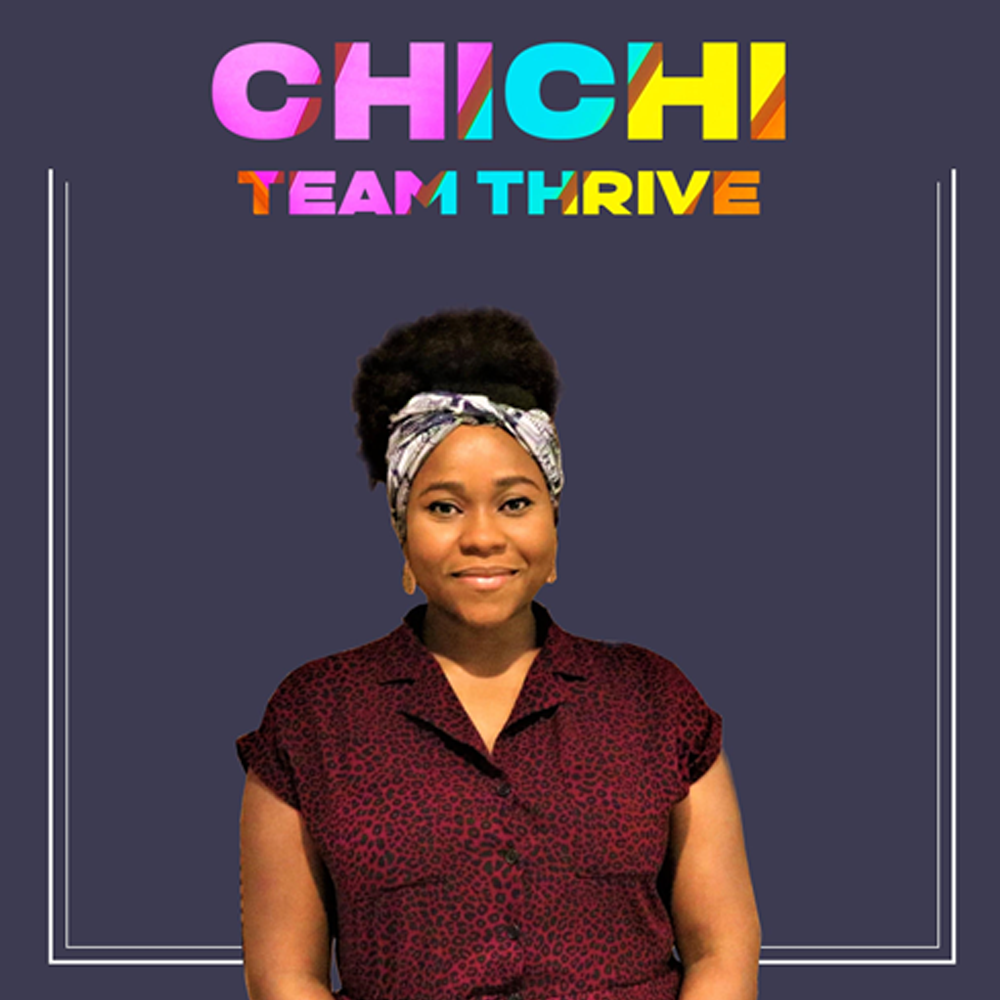 Chichi Ayalogu is a first year doctoral student in Cultural Mediations. She advocates for compassionate activism, open dialogue, mental health access, and community care. Through her experiences as VP Operations, as a part-time professor at Algonquin College and, above all else, as a mother, she has witnessed the value of – and thus prioritizes – community building and access to mental health support. For the upcoming school year, Chichi intends to advocate for the implementation of more proactive support systems for students with mental health struggles.
By fostering relationships with different stakeholders on campus, Chichi intends to implement more funding opportunities for graduate students from diverse backgrounds, recognizing that structural and systemic barriers often facilitate mental health struggles.
As VPO, Chichi established monthly drop-in, survivor-centric group therapy clinics and drop-in wellness circles called Healing Spaces, and likewise piloted the Counselling Grant, a subsidized therapy program for graduate students. She plans to continue to create spaces that encourage healing and compassionate relationship building.
Lastly, she will advocate for and on behalf of graduate students to the university administration, and increase transparency between GSA and graduate departments, establishing a stronger university community.Please follow us on facebook: https://www.facebook.com/TeamThrive2021.
Candidate for Senate:
Deborah Okoth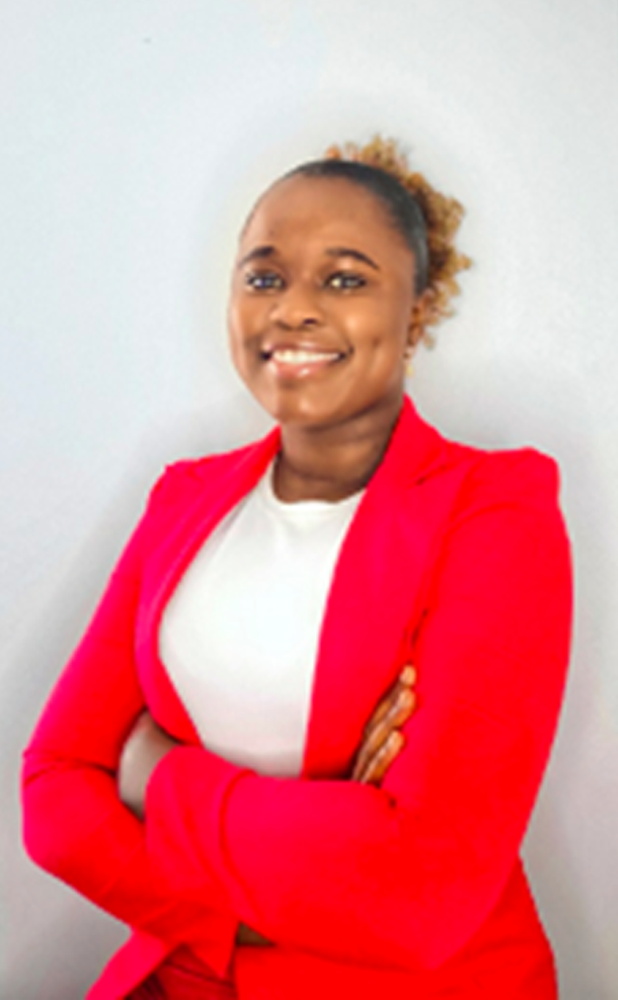 Deborah is a Master of Applied Business Analytics graduate student in the Technology Innovation Management Program. She worked as the Vice President of Finance Students Association during her undergraduate studies at The Technical University of Kenya where she organised mentorship and networking events that connected students to finance industry leaders and enabled them get internships and jobs. She also worked with student groups that advocated for equality and fairness in student leadership and lobbied for changes in the students' body constitution that saw election of female student representatives to the student board. As a leader, she is seeking to use her influence to represent student voices on the Senate, acting as a bridge between the students' needs and the administration policies. As an international student she believes that her experience would be handy in advocating for better policies that will benefit all students (local and international). She plans to seek the views of all students and use her office to channel these views to powers that be at the Senate. Once elected, her doors will always be opened to receive your views on all issues which can be the basis for policy formulation, and for the betterment of Carleton University. A vote for Deborah is a vote for prosperity, a voice of compassion, and one that can stand for you when the time comes. Deborah is fearless, strong, and a passionate advocate of the rights of all.
Candidates for Graduate Faculty Board
Gold Onuchukwu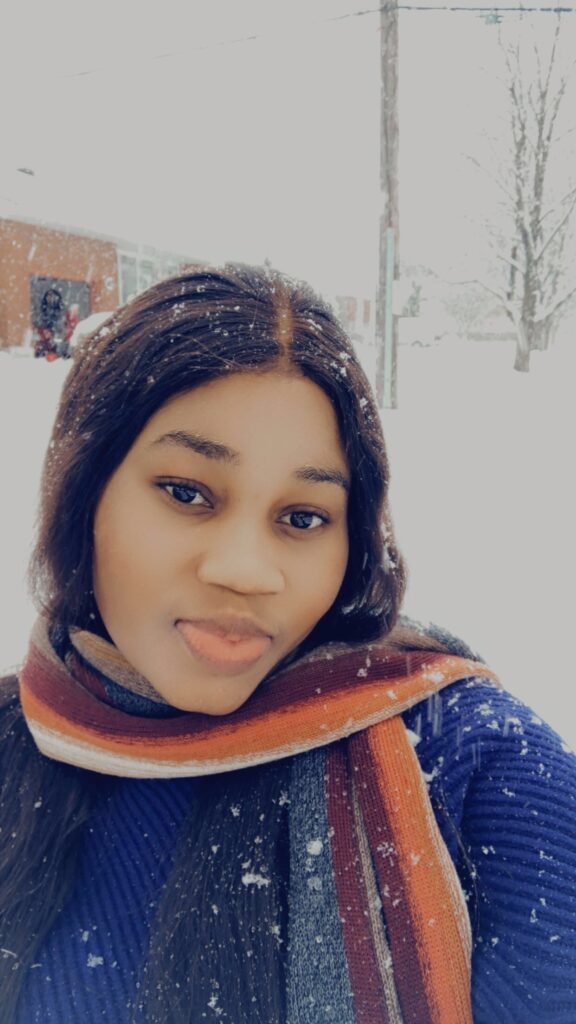 Gold is currently doing her Master's in English with Specialization in African Studies. In 2020, she worked as a research assistant in the department of English, Carleton University. Prior to her Master's program, she worked with the Anambra State Government of Nigeria as an Administrative Associate in the Office of the Head of Service. Gold carried out respective tedious duties ranging from the annual preparing of budget and billings for payment of salaries, preparation of brief for staff promotion, and updating nominal rolls etc. As a multi-tasker, Gold is also the Chief Executive officer (CEO) of ChamapagneGold, a fashion business she operates solely where she oversees the day-to-day management of the business enterprise. Based on my level of experience in corporate governance and restructuring, I am running for the graduate faculty board position because I fully understand the requirements of this position. I undertake to discharge the duties effectively. This position requires someone who can effectively represent, address the concern and needs of graduate students. As an international student who arrived in Canada at the pandemic's peak, I fully understand the challenges and difficulty that many (future) graduate students will go through in acclimatizing to life at Carleton. On this note, if elected, I will explore every reasonable opportunity to make sure that the challenges that graduate students will face in adapting and thriving in Carleton are limited. I believe I am the best candidate for this position because I know the expectations, and you can count on me to deliver on it.
A vote for me is a vote for the prosperity and growth of the GSA.
Hayat El Fazani
Hayat El Fazani received a BSc. and MSc. in Aeronautical Engineering from University of Tripoli in Libya. In her master, she ranked number one with the highest GPA at the Facility of Engineering focusing on aircraft structures and materials. In Libya, Hayat worked as an Aircraft Safety and Airworthiness Engineer at the Libyan Civil Aviation Authority, where she performed aircraft inspection and aircraft accident and incident investigations. Hayat is currently pursuing a Doctor of Philosophy in Aerospace Engineering in the Department of Mechanical and Aerospace Engineering at Carleton University working on a research of Additive Manufacturing (AM, known as 3D printer technology) and Related Certification Challenges for Aerospace Applications. She is examining current and emerging certification regulations for novel materials, processing and mechanical properties of additive manufactured materials.
Hayat has a teaching experience back home at University of Tripoli in Libya and at Carleton University in Canada. She has been working as a Tutor with the department of Paul Menton Centre for Students with Disabilities. Provided specific one-on-one basis learning assistance for students with learning and physical disability. Hayat acquired an excellent teaching experience for many aerospace courses. Hayat is actively engaged in aerospace industry events. She attended several conferences and presented research papers, as well as published papers. She maintained effective relationships with people in the aerospace industry. In conjunction with her academic success, she worked with different organizations. She was quickly promoted to leadership positions in recognition of her outstanding interpersonal skills and ability to excel as part of a team. She received several recognitions for increasing the company's revenues, leading teams, and projects.