Candidates who have provided photos and or bios may have them displayed here as per the GSA electoral rules. Referendum committee chairs may also submit a blurb and photo. Please note that students will be able to vote Yes/No for position where a candidate is running unopposed. Slate affiliations for executive candidates are indicated (parenthetically) after their names.
---
Candidate for President
Jay Ramasubramanyam (Elevate)
I will continue my earnest attempts to represent the interests of international students and also make efforts to extend support for academic grievances that graduate students may face. Prior to my doctorate, I worked as a practitioner in international organizations such as the United Nations Refugee Agency and the International Committee of the Red Cross. After concluding my doctorate, I hope to continue to pursue my academic interests in the field of refugees and forced migration. Besides academia, food is my passion! Based on some very reliable references I can say that I have a flair for projecting my brilliant culinary skills!
---
Candidate for VP-Finance
Ashley Courchene (Elevate)
---
Candidate for VP-Operations
Miranda Leibel (Elevate)
I am currently pursuing a collaborative PhD through the School of Indigenous and Canadian Studies and the Institute of Political Economy. Although this is my first year at Carleton, I have been involved with the GSA as one of this year's Sexual Assault Outreach Coordinators, and am deeply invested in continuing to work with this organization to support graduate students at our university. Prior to coming to Carleton, I served two terms as an elected representative for the Political Science Graduate Students' Association at the University of Alberta. I bring to the table extensive work experience in early literacy and community services, sexual violence prevention (including both education and support work) with a focus on university campuses, and municipal policy development and advocacy in Alberta. I am dedicated to community solidarity work within a decolonial, intersectional, and anti-oppressive framework, and hope to continue the work of the GSA in connecting graduate students to both on-campus initiatives, and networks of solidarity beyond campus. When I'm not busy working on my PhD, I enjoy learning to do tarot card and star chart readings for my friends. I'm also known to make a mean mac n' cheese for when the semester gets rough and comfort food is needed.
---
Candidate for VP-External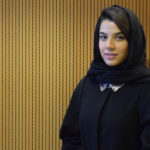 Helia Doutaghi (Elevate)
As VP-external, one of my major goals would be to help students cherish and preserve the ethnic, racial, and cultural diversity that nourishes and strengthens our campus. Committed to work within an anti-oppressive and intersectional framework through collaborative leadership, I will work independently together with my team to make the GSA a more inclusive and accessible place for all graduate students. My academic background, professional experience and strong ties with Carleton make me the strongest candidate for this position: I have graduated with a BA Honours in Law (minor in Political Science) in 2015 from Carleton. After finishing my Master of Laws (LLM) at King's College London, I am now back at Carleton, where I have always felt home, pursuing my PhD in the same program. During my studies, I have done part-time work, internships and volunteer work for a number of non-governmental human rights organizations and have acted as their delegate and representative to the United Nations Human Rights Council in Geneva. Over the past year, I had the opportunity to act as the outreach coordinator of the GSA in addition to serving as the councilor for Law and Legal Studies department at the GSA council. My outreach, advocacy and leadership skills gained through my years as a student, researcher and professional, make me more than ready to represent my fellow graduate students at the GSA. I love Netflix and I love food! Let's have lots of delicious movie nights at the GSA together!
---
Candidate for VP-Academic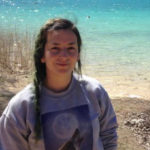 Trycia Bazinet (Elevate)
I am a second year PhD student in Indigenous and Canadian studies. I have completed a bachelor in Women's studies from Concordia University and a Master in International Development and Globalization from the University of Ottawa. In 2016/2017, I was a GSA departmental councillor for my department. During my MA, I was also the bilingual representative for the Women's Studies Graduate Asssociation at the University of Ottawa. I have also organized with grassroot collective such as Indigenous People's Solidarity Movement Ottawa (IPSMO). As such, I'm also community organizer and I have been involved in the organizing of several demonstrations and actions in Ottawa, on and off campus. I took active part in the 2012 student strikes and I am interested in similar mass mobilizations that demand better for students and precarious and marginalized people. I believe that bridges and coalitions between students and communities are necessary to ensure that our practices for better world-making practices remain effective and impactful. I speak Québécois, read on cryptozoology as a hobby and possess a unicycle with mediocre skills utilizing it.
---
Candidates for Senate
Alexa Dodge
Hi, my name is Alexa Dodge and I'm running to be one of your graduate representatives on Carleton's Senate. I'm a 4th year PhD student in the Law & Legal Studies department and I've been an active member of the GSA since I began my MA here in 2012. I have held the position of Senator since 2015 and I believe that I have proven my ability to make clear and confident contributions within Senate and to effectively communicate the issues of Senate to the Graduate Students' Association. While on Senate, I have also served on the Senate Academic Governance Committee and the Senate Educational Equity Committee. My involvement in these committees has given me additional insight into the issues of Senate and has also increased my ability to address graduate student perspectives on these issues. I am both passionate and well informed about the issues of Senate and how they affect graduate students and workers on this campus.
---
Tariqa Tandon
Tariqa is a first year Master's student in Political Science, with an interest in feminist politics and de-colonialism. She was active in the international students' network during her time an McGill and aims to continue working towards ensuring diverse and inclusive university spaces. Originally from New Delhi, Tariqa has had the opportunity to travel extensively and be a part of student exchanges throughout her academic career, which has helped her learn how to engage in different environments and foster collaboration.
Throughout her short time in Ottawa, Tariqa has taken it upon herself to become well situated in her department and wants to extend her institutional engagement to the Senate. As a board member of a feminist NGO and as an active political researcher, Tariqa is keen to become a graduate representative for the Senate in order to be a part of the academic decision-making process.
---
Hemant Gupta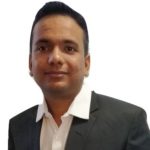 I am a graduate student in Computer Science department. I am running to be one of your graduate representatives on Carleton's Senate. Along with my studies, I am working as a GSA councilor for Computer Science department and have been an active participant in the GSA from Fall 2017. I have participated as a member of many student committees outside my department like IEEE Carleton, CASI-CICE, Graduate Academic Caucus, Political Action Committee. I am currently holding the position of Vice President CSGS Society. While working for these groups, it has given me perspective, and more profound knowledge about the problems faced by graduate studentsand has also increased my ability to acknowledge graduate student views on different issues. Being an international student myself, I want to advocate the interest of international graduate students related to their academic problem like TAship, high tuition fee and about the support for mental health for graduate students. My background and co-curricular experience makes me one of the best candidate for this position. I assure you I will serve in best of students interest as a graduate representative for the Senate.
---
Candidates for the Graduate Faculty Board
Melissa Conte
I am completing a PhD in the Department of Sociology and Anthropology.  I am currently working on a collaborative and activist ethnography that explores the differing forms of grassroots and family-based resistance put forth to end gendered colonial violence in Canada. Alongside my studies, I have been involved in anti-violence activism for over 10 years. I have participated in different types of student organizing inside and outside of my academic department. I've been a long-time member of the Sociology and Anthropology Graduate Student Caucus; I am currently involved in the GSA's Political Action Committee; and in 2017, I helped to pilot a self-care, collective care, and wellness mentorship program.
As a long-time member of the Carleton community, I care deeply about graduate students' well-being. If elected to the graduate faculty board, I seek to hold the administration accountable to the various needs of the diverse graduate student body. More specifically, I plan to challenge "one-size-fits-all" milestones and deadlines for grad students; push for stronger mental health initiatives; combat the invisibilization and lack of support for part-time and senior level MA and PhD students; and shed light on institutional inequalities that impact the success of graduate students on this campus.
---
Bridgette Desjardins
---
CUSERT Referendum
Yes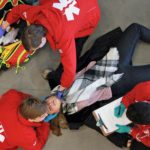 The Carleton University Student Emergency Response Team (CUSERT) is Carleton University's emergency medical response service. Working under the Department of University Safety, CUSERT provides on-call coverage for the Carleton campus 24/7 during the academic year. CUSERT responders are highly trained student volunteers (both undergraduate and graduate) who provide advanced first aid and good quality pre-hospital care. Responders are certified at the Canadian Red Cross level of First Responder, and are also trained in Mental Health First Aid. CUSERT responds to all individuals on campus, including undergraduate/graduate students, staff, faculty, and visitors. As the City of Ottawa has been experiencing resource problems with its emergency medical service, CUSERT plays a vital role in supporting and supplementing the city's ambulance system. Not only does CUSERT reduce the need for city ambulances and paramedics to attend to calls at Carleton, but it is also able to attend to calls with lower response times, and greater reliability to patients. Since CUSERT originally operated as a club, it continues to be funded entirely through a small undergraduate student levy. Due to an increasing campus population, CUSERT had experienced increased call volumes, which comes with additional costs in various areas including training, equipment, and other resources. Furthermore, CUSERT is actively expanding its scope of practice in order to provide better care. As such, CUSERT is seeking a modest student levy from graduate students, in line with that of the undergraduate body, to help continue its operations smoothly and effectively. The funds from this levy will help CUSERT's increasing operating costs that result from a growing student population and increased call volumes, as well as its expanding scope of practice.