View the full results below: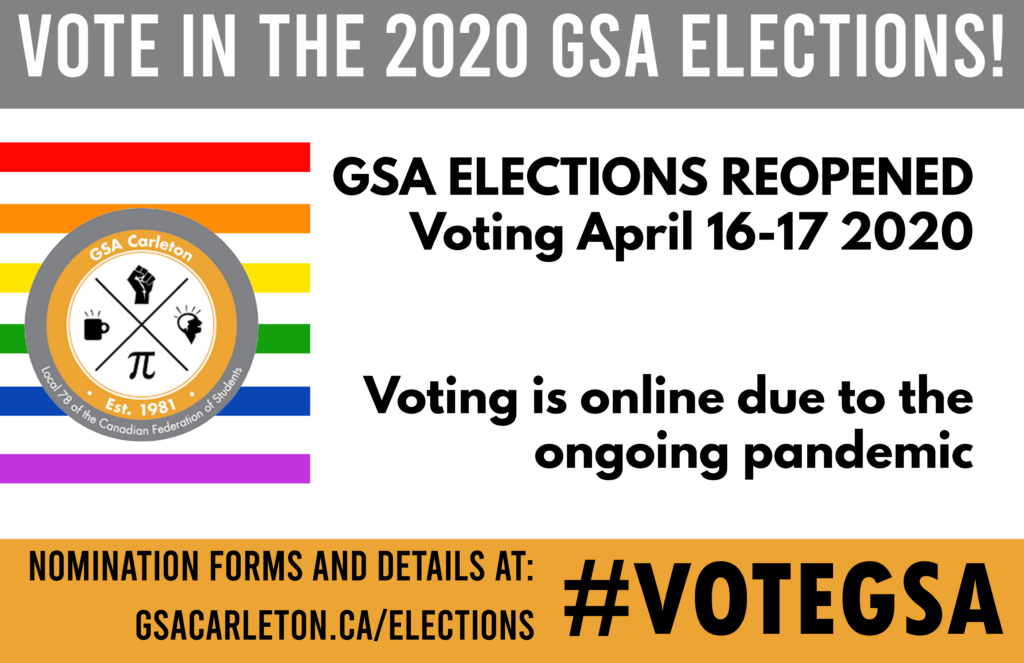 What are the GSA Elections?
The Graduate Students' Association Executive Committee represents 4,000 graduate students at Carleton University. They meet regularly with the administration, Graduate Studies, and other groups in service of graduate students. They also plan and collaborate on a variety of campaigns and events throughout the year. The Elections is your opportunity to vote for candidates that will represent you through the 2020-2021 academic year.
For more information, scroll down or contact Desirrea Meney, CEO, at ceo@gsacarleton.ca
Candidates
You can view candidates bios here
Voting
Voting will occur on April 16-17, and is online.
Every student will be emailed a ballot to their CMAIL emails through Carleton.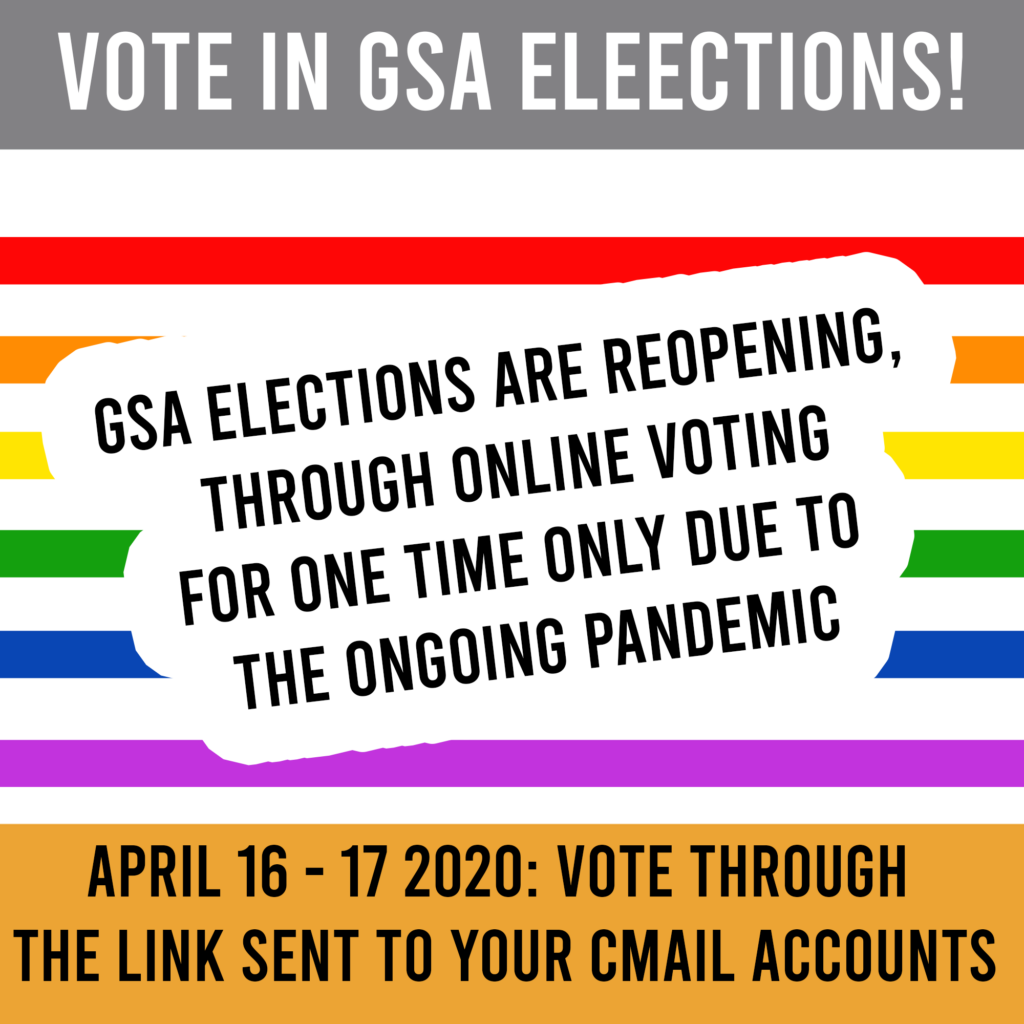 Nomination Forms and Rules: